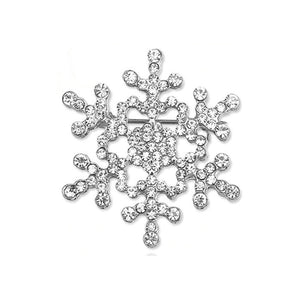 This high quality brooch is designed with Christmas in mind! It is the perfect gift for somebody to wear on Christmas day with a Christmas jumper or to turn any jumper into a Christmas jumper!
This stunning high quality brooch is designed in the shape of a snowflake with diamantes encrusted all over it. It is silver coloured with clear crystals. Measuring approximately 4.5cm/1.75inches wide by 4.5cm/1.75inches high.
Comes ready in a gift bag.