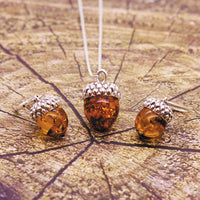 Unique Jewellery & Lucky Gifts...
Luck Trader has been established for over ten years and is based in the UK. We are known worldwide for our famous Real Four Leaf Clovers, jewellery and key rings along with one of the most unusual collections of unique and intriguing jewellery and lucky charms you will find anywhere in the world.
Our collection boasts many other good luck charms and gifts including Hamsa, Evil Eye, Kabbalah, Horseshoe, Birthstone, Spiritual, Chakra, Maneki Neko Lucky Cats, Chinese Zodiac, Paua Shell, Guardian Angels, Celtic, Christmas, Fantasy and Animal Jewellery.
We are very proud of the service we offer and believe in our products. We care about our customers and the quality of our products so rest assured that you can feel confident when ordering from us.
Your journey starts here....
Find unique good luck charms & the most extraordinary jewellery & gifts here at Luck Trader