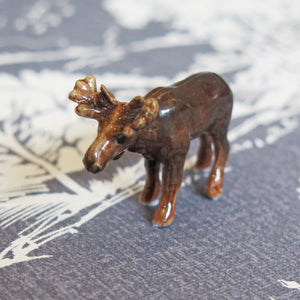 This stunning reindeer mini figure is made from porcelain and is hand painted, then coated in a ceramic glaze. 

 




The reindeer came to symbolise creativity, resourcefulness and knowledge, whilst also representing safe journeying and endurance through travels. The idea that reindeer brought people safely home over a harsh winter landscape is likely to have inspired the popular story of Father Christmas.




The figure comes proudly presented in a velvet bag. 

The figure itself measures approximately 4.2cm/1.65inches in width x 3.5cm/

1.38

inches in height.




PLEASE NOTE: Each figure is made from porcelain which is delicate and should be handled with care.