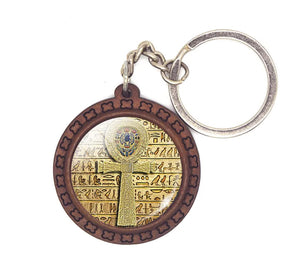 This keychain is made from wood with resin over the design. The design is of the Egyptian Ankh.


The ankh symbol—sometimes referred to as the key of life or the key of the nile—is representative of eternal life in Ancient Egypt. Created by Africans long ago, the ankh is said to be the first--or original--cross.


Comes ready in a high quality velvet Gift Bag.


Charm measures 3.8cm/1.5" in diameter and the key chain measures 6cm/2.36'' in overall length.