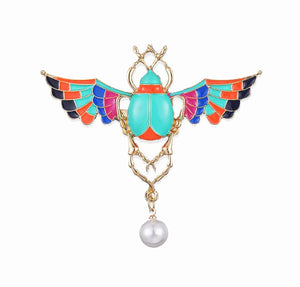 Like the dung beetle's revolving ball, the scarab became a symbol of birth, life, death, and resurrection. Since the sun was believed to die each night and reborn each morning as a beetle, the scarab took on significant regenerative powers.
The brooch comes complete in a velvet gift bag.


The brooch measures approximately 8cm/3.15" in width x 6cm/2.36" in height.