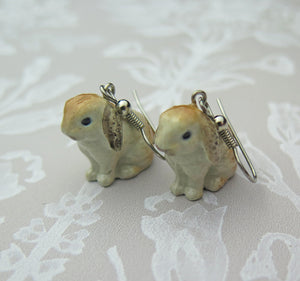 These stunning bunny earrings are made from porcelain and are hand painted, then coated in a ceramic glaze.


As for symbolism, rabbits are symbols of good luck, speed, fertility, family, abundance, sexual activity, and happiness.


Each pair comes comes beautifully presented in a gift box.


The bunnies themselves measure approximately 2cm/0.79inches in width x 2cm/0.79inches in height.


PLEASE NOTE: Each pair are made from porcelain which is delicate and should be handled with care. It is not advisable for them to be worn when sleeping, bathing or exercising.