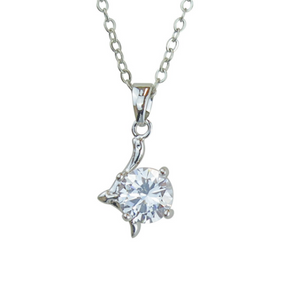 This stunning, high quality pendant is made silver plated and hangs on an adjustable silver plated chain which measures approximately 42cm/16.4inches to 47cm/18.5inches.
The use of Zodiac symbols date so far back that the origin has been lost in history. Some of the symbols appear in Greek horoscopes which are about 2,000 years old, some of them seem to be alchemical signs, and some of them relate to the shape of the constellations themselves.
The Sagittarius sign (the archer) has the element of fire and encompasses the dates 22nd November to 21st December. People born in this period are said to be generous, honest, daring, friendly, confident, enthusiastic, open to debate and to the point.
Perfect as a special personalised gift for someone you care about or to wear yourself as a means of expressing your individuality and identity.
Comes ready in a Gift Box.
Charm: 1.7cm/0.67" in height x 1.2cm/0.47" length.