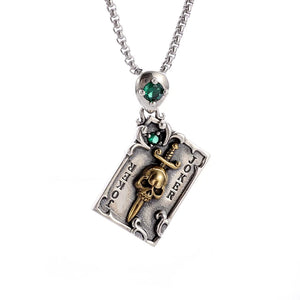 The Skull with a knife through it is a symbol of loyalty, bravery, sacrifice and protection. It tells the world you are not to be messed with. However, the fact that it is a weapon ensures it can also convey a sense of danger, threat and violence.

Each pendant comes complete in a velvet gift bag.

The pendant measures approximately 1.8cm/0.71" in width x 2.5cm/0.98" in height.

The chain measures 60cm/24".