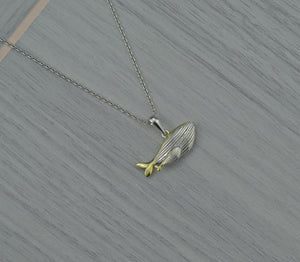 This stunning, high quality pendant is made from solid 925 sterling silver made into the shape of a whale and a baby whale.
The Native Orca Symbol symbolizes family, romance, longevity, harmony, travel, community and protection. He is said to protect those who travel away from home, and lead them back when the time comes.
Perfect as a special lucky gift for someone you care about or to wear yourself as a means of expressing your individuality and identity. Comes ready in a Gift Box.
Pendant - 2cm/0.79inches width x 0.8cm/0.31inches height
Solid 925 Sterling Silver Chain length - 45.7cm/18".